Razor Clams in Olive Oil
Espinaler's hand-packed Razor Clams, cleansed and selected according to size, has unique sea-flavor tasting meat indulging to the palette. With an intense flavour and a supple texture, its consumption is highly recommended as part of a healthy and balanced diet. Hand selected and covered in a fine olive oil.
The Razor Clams of the Galician estuaries in olive oil are presented as a flavor-filled preserve with high protein content and rich nutritional value. This elaboration is one of the most sought after appetizers of our gastronomy.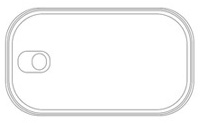 Format: OL-120
Capacity: 120 ml
Net weight: 115 g
Drained weight: 65 g