Octopus in Galician Sauce
Espinaler's Octopus in Galician Sauce is a typical product in our gastronomy that enjoys a special prestige. Prepared with upmost care, this product is evidently exquisite to the palate.
Espinaler's Octopus is cooked to achieve its outstanding texture. It is then chopped to be presented sliced and conveniently packaged in declious and complimentary Galician sauce.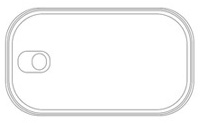 Format: OL-120
Net weight: 115 g
Drained weight: 85 g
Capacity: 120 ml
Units per box: 25 units