Bonito Tuna in Olive Oil
Espinaler selects the preserves of Bonito Tuna from the North. It is of the highest quality due to Espinaler's experience of more than 125 years of elaboration of preserves.
In pickled sauce or olive oil, the Bonito Tuna is the best-valued species of the tuna family, caught in the Cantabrian Sea, highlighted by its white tone, delicate meat, exquisite taste and soft texture.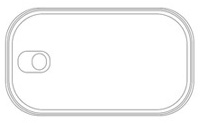 Format: OL-120
Net weight: 112 g
Drained weight: 81 g
Units per box: 25 units
**Photo of Bonito Tuna in Olivia Oil