Sea Snails
Spectacular Mediterranean Sea Snails in brine.
Espinaler's Sea snails are manually extracted one by one, steamed before their characteristic shell is removed, and finally manually canned with natural water.
We recommend that you put the can in half an hour before opening it in the fridge and take them directly from the can, out of which they oxidize quickly and accompanied by their juice or with our Espinaler Sauce.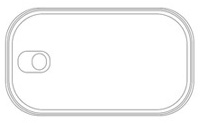 Format: OL-120
Net weight: 115 g
Drained weight: 55 g
Capacity: 120 ml
Units per box: 25 units