Scallops
Espinaler's Scallop are one of the mosts sought after preserves in Spain. It's delicate meat, fibrous texture, coloured shell and coral flavour offers a lot in the kitchen.
This is a product made of high quality raw material, it is a special preserve for special moments.
Layering the Scallop is our delicious traditional Galician sauce made from tomatoes, onions, olive oil, paprika wine and a lot of mime. We are sure you will love it.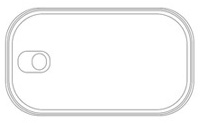 Format: RR-125
Net weight: 115 g
Drained weight: 63 g
Units per box: 24 units