Sardines with tomato 3/5 pieces
The Espinaler sardines stand out for their intense aroma and flavour, for their attractive silver appearance and their magnificent presentation: perfectly pure, bright and tasty, with a soft and juicy texture.
With tomato sauce, a unique flavour that you can't resist soaking bread in the delicious sauce we present. The sweetness of the tomato is combined with the unique flavor of sardines and all their nutritional properties. The Espinaler Tomato Sardines are perfect for presenting as an aperitif, a light dinner or even for inclusion in numerous recipes because they are delicious both hot and cold.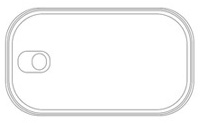 Format: RR-125
Net weight: 115 g
Drained weight: 75 g
Units per box: 25