Sardines in Olive Oil
The Espinaler sardines stand out for their characteristic, intense aroma, flavour, for their attractive silver appearance and their magnificent presentation: Perfectly pure, bright and tasty, with a soft and juicy texture.
Must-have in any pantry, they are part of a long gastronomic tradition.
Olive oil adds its antioxidant and heart-friendly properties to all the nutrients of blue fish, an unrivaled source of omega-3 and numerous vitamins and minerals.
Sardines are ideal to present as an appetizer or even in sandwiches and salads, allowing you to maintain a balanced diet without sacrificing flavour.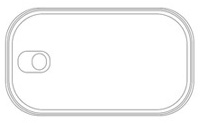 Format: RR-120
Net weight: 115 g
Drained weight: 81 g
Capacity: 125 ml
Units per box: 25 units