Natural Clams Extra
The Natural Clams Extra is the queen of the clams due to its superb texture and flavour. They are collected them during the months of October, November and December, their optimum harvesting season.
One of the finest delicacies our seas can offer. They are delicate, soft textured and holds an exquisite flavour.
Packaged fresh, highlighting all its naturally delicious traits, without preservatives or dyes.
Versatile in the sense that they can added in pasta, salads, rice or simply enjoyed straight from the can.
**Photo Natural Clams 11/15 pieces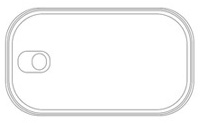 Format: RR-125
Capacity: 111 g
Net weight: 65 g