Mussels in Pickled Sauce
Cooked and fried in olive oil. The bison is removed manually and packed by hand one at a time. Accompanied by our pickled sauce with totally natural ingredients among which stand out above all the laurel, clove, pepper and paprika besides the olive oil.
To appreciate this pickled mussel from Espinaler's line of Preserves, we recommend tasting them on toast with a splash of extra virgin olive oil or eating it fresh from the can.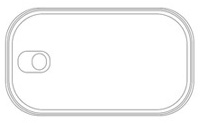 Format: RR-125
Net weight: 115 g
Drained weight: 70 g
Units per box: 24 units