Mussels in Galician Sauce
Espinaler's Mussels are selected in the optimum period for harvesting to ensure it superb quality and size. With an excellent appearance, uniformity in colour, they are the result of careful selection and elaboration.
We've developed a delicious recipe of Galician sauce that pairs perfectly with the taste of mussels. A soft and complimentary texture to the palate that will reveal new flavours for an unrivalled dining experience. Espinaler's Mussels in Galician Sauce are perfect for inclusion in multiple recipes such as sandwiches, empanadas, stews…
But they are also great as an appetizer and which you will not be able to resist dipping bread in.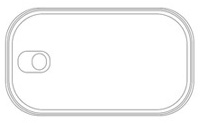 Format: OL-120
Net weight: 115 g
Drained weight: 70 g
Capacity: 120 ml
Units per box: 25 units