Mussels in Brine
Prepared in a 100% natural process only, with water and salt so you can enjoy its essence in pure state.
Enjoy mussels with a simple touch of water and salt to boost the flavours of these high sought after mollusks.
Espinaler's Mussels in Brine, both small and large sized, will be delightful to enjoy due to all their enriched nutritional properties. They are perfect for your day-to-day and special events because they are delicious to eat on their own and a great addition to any of your custom and creative recipes.
Ideal also to offer as an appetizer, add them to your sandwiches or even present them as the central course of a light dinner.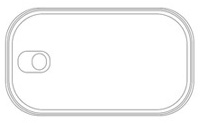 Format: OL-120
Net weight: 118 g
Drained weight: 70 g
Capacity: 120 ml
Units per box: 25 units