Light tuna belly in olive oil
The Light Tuna Belly is the most tender and gentle part of the Tuna. Located in the lower part of the tunas (in the area near the head), the Light Tuna Belly stands out for its juicy and exquisite qualities.
At Espinaler we select the best tuna to make our preserves. The Light Tuna is one of the most valued species within the tunas, which stands out for its fine meat and intense flavour. Espinaler's Light Tuna Belly is bathed in high quality olive oil to boost its flavour.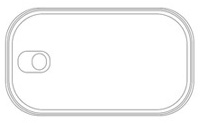 Format: OL-120
Net weight: 111 g
Drained weight: 72 g
Units per box: 25 units