Cockles in Brine
Prepared in a 100% natural process, only with water and salt so you can enjoy its delicious essence in pure state.
Our experts hand pick the cockles every harvesting season and process them in the shortest possible time to retain their properties: it is cooked, selected by size and canned following a thorough and careful process.
Purged and selected by size. Special care is used throughout the whole process, from fishing to packaging. There are no interruptions so that we could maintain the fresh quality of our delicious cockles.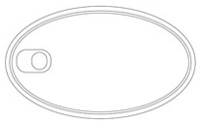 Format: OL-120
Capacity:
Net weight: 111 g
Drained weight: 63 g